今日は山形県の米沢アクションパークに行ってきたー!仙台から結構遠いんだけどめっちゃ楽しいパークなんだ。俺はボストンに長く住んでたのに生まれはロード・アイランド州のプロビデンスという町で、ロード・アイランドというと昔のスケーターとして絶対東海岸の一番有名なスケーター・アイランドというパークを知ってるに違いない。もし知らなかったら調べたほうがいいよね。懐かしくて超楽しかったんだ。トーニーホークプロースケーターというゲームにも出たぐらい有名だった。とにかくこの米沢アクションパークはそんな感じで俺はそういうパークが好きだから結構でかいトリックできたぜ。気持ちよかったな!
スケボーが上手いグループと行って友達できたので超いい一日だったんだ。行く前に知らなかったけどこのパークで大会が行われるみたい。なので皆は練習しに行きたかった。俺は大会に出ないけどもちろん友達に応援しに行かなきゃいけないよね。しかもやっといい撮影を撮れたー!俺のくそカメラより清隆のカメラがいいので清隆ので撮って、まだアップできないのに彼がアップしたら使わせてくれる。いい一日だったな!ヒロノブさん、乗せてくれてありがとう!そして皆、一緒に滑らせてくれてありがとう!下は写真です。
Oh shit! Today we went to Yonezawa Action Park in Yamagata prefecture. It's pretty far from Sendai but it's a pretty tight park. I lived for a long time in Boston but I grew up in Rhode Island. For any Rhode Island skaters who started skating around the same time as me, I'm sure you know about Skater Island. If you don't I'd look it up. This park reminded me of Skater Island. It made me feel mad comfortable and let me nail some big tricks. I went with a group of friends who are gnarly at skating. I didn't know when we first hopped in the van to go but the original intention was to practice for a competition that will be held sometime next month at that park. I won't actually compete but I gotta go support the fam for sure. We also got some sick footage. I sadly can't upload it yet since we filmed it on Kiyo's nice camera rather than my shitty Vado, but once he gets it uploaded I'll be able to get the files from him so be on the lookout in the future. Man, that shit was fun. Thanks to Hironobu-san for driving, and thanks to everyone for being fucking gnarly. Here's some pictures.
Ryota, Kuro-chan, Mina-chan, Hironobu, Kiyotaka, Mame, Nino...fuck yeah.



The bowl.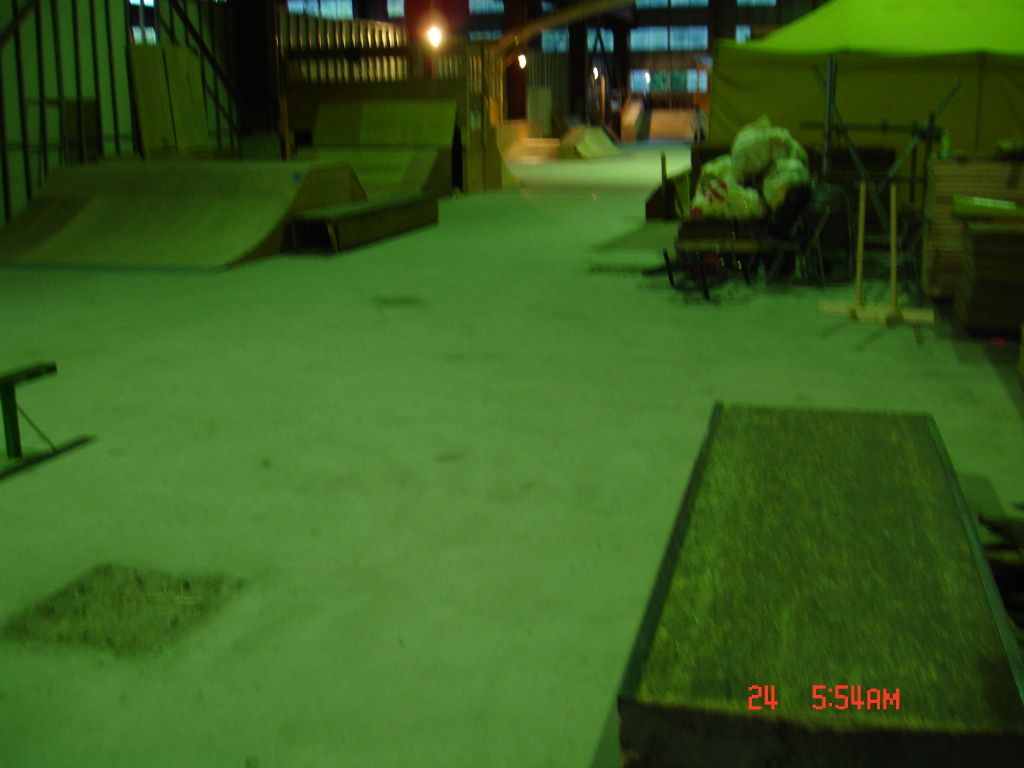 big box on the left, small box on the right. Flatbars.
Flat bars, quarterpipes, and launch ramps.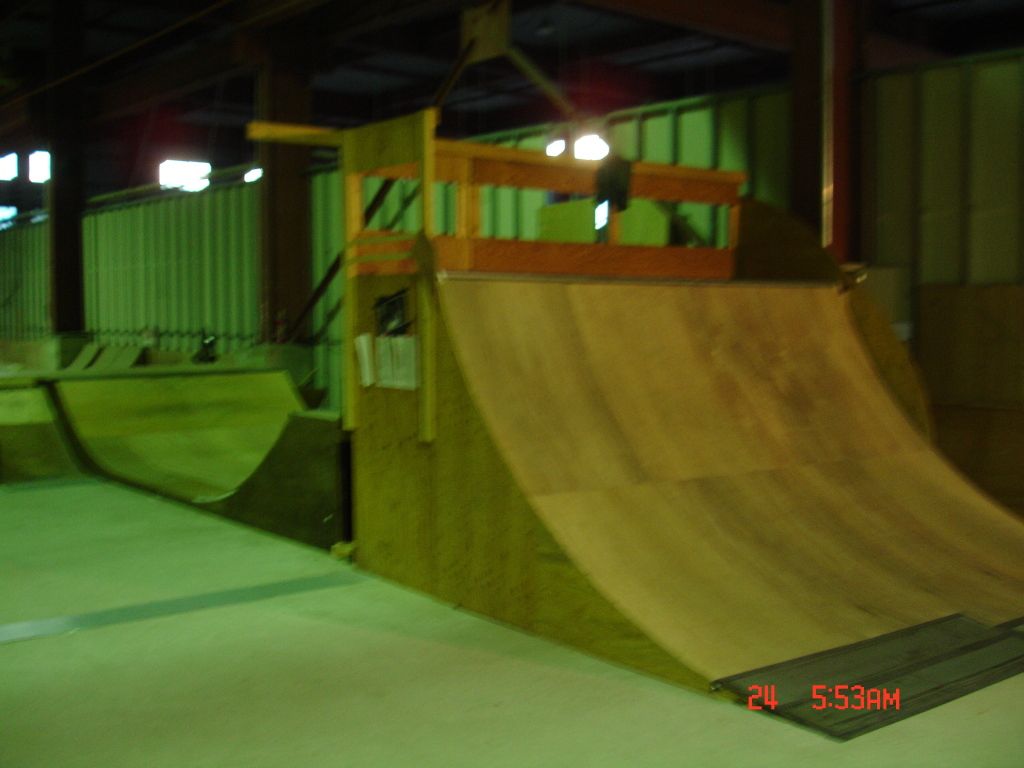 3 foot mini ramp and the mother of all quarter pipes.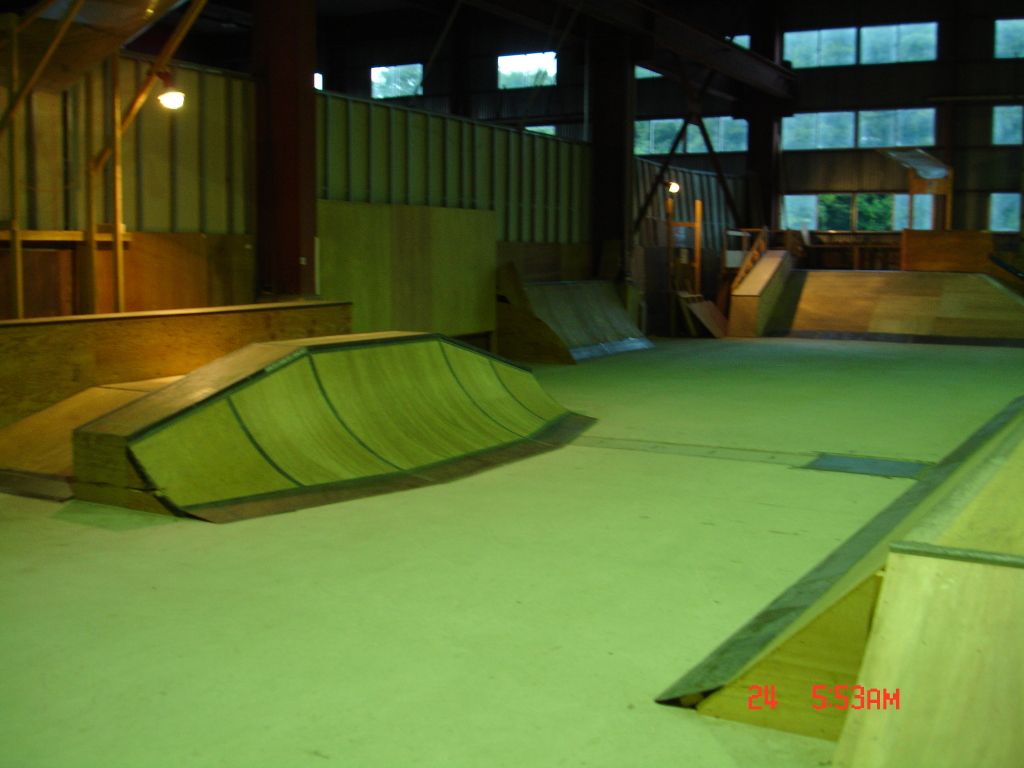 Sickest section of the park. Banks and quarters running down the wall with a pyramid and ledges.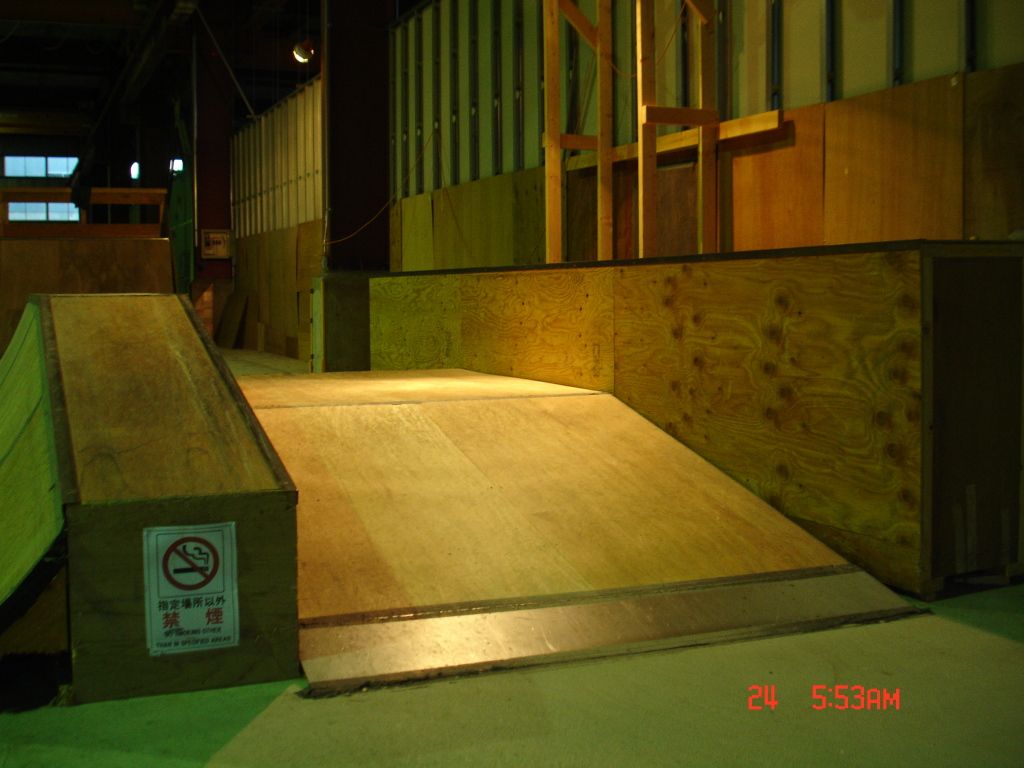 I rocked the shit out of this pyramid. The ledges were perfect.
Kiyotaka and the big bank.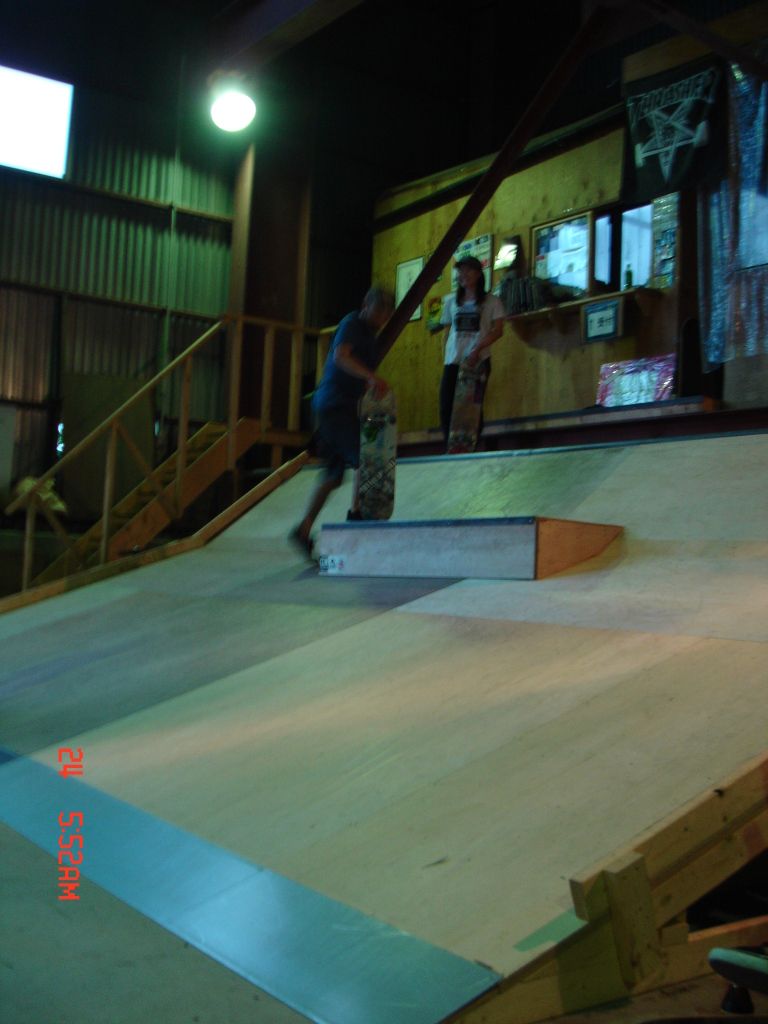 Hironobu-san and Mina-chan on the bank to ledge. I didn't do much on it, but Hironobu-san, Kuro-chan, Ryota, and Kiyo fucking shredded this.